MSG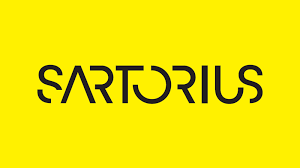 Scientist
Full-Time
Illinois, United States
11 September 2023
Independent planning and execution of scientific research. These tasks include the creation, adaptation and modification of experimental design and methods to achieve technical objectives; design and preparation of experiments; collection of experimental results; data analysis and reporting.
Independently plans or follows guidelines and conducts experiments, generates data, summarizes findings, and prepares written reports for the development of new products as well as for the reformulation of existing products to improve quality and/or margins.
Emphasis on demonstrating and developing technical expertise in assay development.
Independent planning of personal schedule according to variety of methods to be used, availability and quantity of resources.
Contributes to generation of internal and customer-facing product documentation.
Direct interaction with collaborators, suppliers, and customers.
Working under general supervision.
Maintenance of laboratory space and equipment, including basic maintenance and troubleshooting.
Operation under compliance with all company safety regulations and procedures.
Perform other related duties as required and/or assigned.
Bachelors Degree in Biology, Life Science or related field and 3+ years of relevant industry experience
Broad experience in standard biology, molecular and cell biology techniques
Experience in culturing established cell lines and primary cells
Experience in flow cytometry
Thorough and detail-oriented, excellent organizational and documentation skills.
Skilled in the use of common laboratory equipment including pH meters, pipettors, heating and stirring plates, balances.
Apply